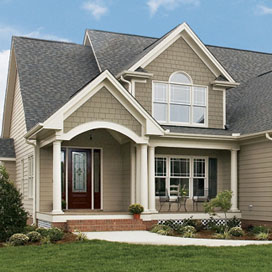 When homeowners decide to undertake a home renovation or remodel, it can be difficult to figure out where to turn first. Finding a competent contractor or custom home builder can seem like a shot in the dark. Instead of relying on word of mouth or blind luck, homeowners should instead turn to the best resource for finding contractors in and around Atlanta: Randall Pros.
At Randall Pros, homeowners can find custom home builders, remodelers, general contractors, and other building professionals in a convenient, easy-to-navigate portal. They can also find a plethora of information to make choosing a custom home builder easier. On each of our member's pages, there are project photos and customer testimonials so that prospective clients can have a better understanding of the quality of work that they do. There are even areas for the contractors to explain what jobs they feel most comfortable with or have done most recently.
Randall Pros was started by Randall Brothers. After years of supplying the best contractors throughout Georgia, we wanted to create a way to connect homeowners with them. And, no matter what homeowners end up choosing, they can have confidence that they'll be using the best materials, supplied by Randall Brothers.
To become a Randall Pro, custom home builders and other contractors must meet a certain criteria. This includes:
Proper licensing (where applicable) and insurance (as required by law)
At least one year in business in the state of Georgia
A proven track record of providing excellent customer service
Whether you need a contractor to build a deck, build a custom home, or for any project you are interested in, you can be sure there is a Randall Pro for you. To find out more about Atlanta-area contractors or to begin your search for a contractor, click the link below.
Need an installer? Be sure to check out Randall Pro Contractors today.