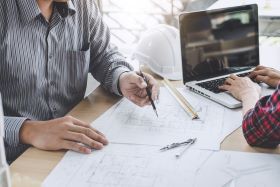 It can be a little daunting trying to find a reputable residential contractor to do work on your Atlanta, GA, area home. If you're a homeowner who doesn't have much experience hiring contractor professionals, it can be even more overwhelming. Luckily for you, we've taken all of the guesswork out and can help you figure out what to ask before hiring a contractor.
At Randall Brothers, we've spent years supplying home improvement professionals in and around Atlanta, GA, with the best building supplies available. Throughout that time, we've come to know some amazing contractors, custom home builders, and remodelers. That's why we launched Randall Pros: to connect local homeowners with experts that we've come to respect.
On each Randall Pros profile pages, you can find extensive information about each contractor, remodeler, or custom home building company. We've made it easy to figure out who would work best for your Atlanta, GA, area home. You can find extensive galleries of their past work, including remodel, room addition and even whole house renovation photos. You can also see breakdowns of each company or contractor's specialty to help you make your decision. Additionally, you can read testimonials from their former clients so you can get a well-rounded view of each company or contractor.
To become a Randall Pro, contractors have to meet a several requirements such as:
Must be in business at least one year in Georgia — Most of our companies and contractors have more in Georgia.
Full insurance and licensing (as required) — While requirements vary based on many factors, Randall Pros must be licensed and insured when and where applicable.
Demonstrated professionalism — Randall Pros must have a proven track-record of solid customer service and complete professionalism. The only contractors you'll see called Randall Pros stand behind their work.
If you're not sure what to ask before hiring a contractor, don't hesitate to use Randall Pros. To find a great local Atlanta, GA, area contractors, check out Randall Pros today.
Need an installer? Be sure to check out Randall Pro Contractors today.