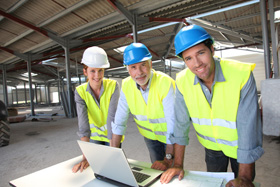 With an upcoming renovation project on the horizon, you may be wondering who to hire for the job. The truth is, when investing in your home, you really shouldn't settle for anything but the best. However, in the home improvement industry, it can be difficult to know if the company you hire will truly follow through with their promises.
Fortunately, you can turn to Randall Pros for a comprehensive directory of the most reliable residential general contractors in the area. We want to help you find the perfect company to work on your home, and make the process as smooth and easy as possible.
Our directory comprises contractors which are conveniently categorized by their specialty. You can simply peruse the listings at your leisure and you'll be sure to find one that can take care of your needs.
Every contractor on our list is thoroughly vetted by Randall Brothers and must:
Possess all the necessary licenses (where applicable) to work in Lawrenceville
Have liability and workman's comp insurance, for your protection
Have established a great reputation in the community with at least one year in business in GA
The peace of mind that you will have in knowing you selected the right contractor for the job is priceless, and it will help minimize stress throughout the process. That way, you can focus on the things that are important to you and suffer as little disruption to your daily routine as possible.
Your perfect contractor is just a click away. You can browse our listing of residential general contractors by clicking the link below. We are proud to provide the best recommendations to homeowners throughout the Lawrenceville area.
Need an installer? Be sure to check out Randall Pro Contractors today.