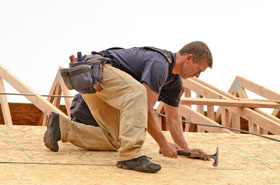 When entrusting your home to a renovation contractor in the Lawrenceville area, you naturally want to be sure that they will follow through on what they say and will get the job done right. Unfortunately, you probably don't have the time or the resources to fully vet every single company you are considering.
That's where Randall Brothers comes in. We have done all the legwork for you and have compiled a directory of some of the best renovation contractors in the area. All of them must meet our stringent criteria in order to be considered for our listing, which includes ample industry experience, proper licensing, and a stellar reputation.
Imagine having the peace of mind in knowing that your project will turn out exactly as you planned, because you have already chosen the right renovation contractor. That's what you get when you use one of the contractors listed on Randall Pros.
We work with a variety of renovation contractors, so you are sure to find exactly what you're looking for. Our contractors include:
General Contractors
Custom Home Builders
Remodelers
Deck Builders
Painters/Siding contractors
Specialty Contractors
Our recommendations aren't arbitrary and they are certainly not motivated or even considered by who pays us the most. Simply put, our listing of renovation contractors comprises the best in the business, no exceptions. Click below to view our listings so that you can ask the right questions and hire the renovation contractor for your Lawrenceville-area project today.
Need an installer? Be sure to check out Randall Pro Contractors today.