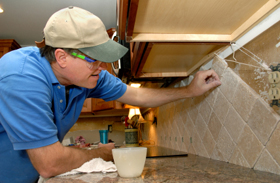 If you've ever had to hire renovation contractors to work on your home, you know just how important it is to make sure that they can get the job done right. If not, you may be setting yourself up for some serious headaches and costly repairs.
Wouldn't it be great if there were a way that you could be supremely confident in the contractor you hire, without having to do a monumental amount of searching and vetting? Well, now there is with Randall Pros.
We have assembled a directory of the absolute best renovation contractors serving the Marietta area. Conveniently organized by specialty, you can browse our listing and find just the right one for you. And, best of all, you can have complete confidence in their professionalism and expertise.
We have a strict process for selecting the renovation contractors we put in our directory. All of them must:
Have proper licenses (where applicable) to work
Carry both workman's comp and liability insurance to protect you, the homeowner
Have been in business in the state of Georgia for at least 1 year
Possess a respectable reputation within the industry & communities they serve
All of these factors work together to ensure that the company you hire can complete the job flawlessly. And, having that level of confidence can help you rest easy and eliminate any stress throughout the project.
To learn more about the renovation contractors in our Randall Pros directory, click the link below. Randall Brothers can help Marietta homeowners just like you to find the right companies to work with, and we are confident that you will be fully satisfied with your decision.
Need an installer? Be sure to check out Randall Pro Contractors today.