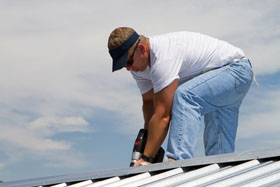 Finding the right remodeling contractor can feel like an impossible chore, especially with each one claiming to be the best. It's important to have a frame of reference in order to determine whether or not a contractor will actually follow through on what they say.
Instead of spending hours browsing countless remodeling contractors' websites, make it easy on yourself and use our comprehensive listing. Randall Brothers has assembled a list of the very best in the business that we work with on a daily basis, so you can feel confident that you made the right choice. We call them Randall Pros.
Using our extensive industry knowledge, we have identified characteristics that make a great contractor. We have strict guidelines that govern who we choose to put in our listing, and we stand by our selection of companies, vouching for their professionalism, integrity, and the overall quality of their work.
In order to make it on Randall Pros, each one of our remodeling contractors must:
Have been in business in Georgia for at least one year
Have a consistent track record of quality work
Offer top-tier products and install them with care and precision
Possess all the necessary licenses (where applicable) to work in the area
Carry liability and workman's compensation insurance so you are fully protected
Feeling confident about the company you hire will let you rest easy and eliminate a great deal of stress about your project. Click here to browse our directory of remodeling contractors serving the Marietta area. You will be glad you did.
Need an installer? Be sure to check out Randall Pro Contractors today.