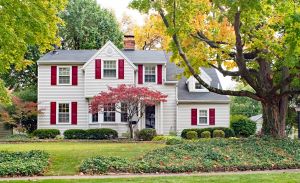 Of all the great benefits of updating the windows in your home, improved energy efficiency may have you most excited. The thought of lower energy bills, particularly during warm summers in Atlanta, Georgia, may leave you salivating. It may also have you researching which type of window is the best choice for delivering this cost-saving benefit.
While modern window styles usually feature some form of enhanced insulation, casement windows are naturally more energy efficient than most due to their unique design. Casement windows open outward on hinges, much like a door. When shut, they form a tighter seal than other types of windows, effectively eliminating airflow. In fact, the seal can be made even tighter when winds blow against it. If you're interested in having casement windows or other energy-efficient windows installed in your home, Randall Pros can help you find the right contractor for the job.
All of our recommended contractors are licensed (where applicable) and insured as required by law, have had their business in operation in the state of Georgia for a minimum of one year, and have a reputation for superior customer service.
No matter which type of contractor you use for your home project, you will find the best of the best at Randall Pros, including:
General Contractors
Custom Home Builders
Remodelers
Deck Builders
Painting/Siding Contractors
Specialty Contractors
So whether the contractor is installing the most energy efficient windows to help you lower your heating bill, or you decide to add that addition you always wanted, or perhaps you want to do a complete exterior make-over and replace your existing siding with a Hardie® Plank lap siding. You owe it to yourself to check out the exceptional contractors known as Randall Pros first. You can get started by clicking the link below.
Need an installer? Be sure to check out Randall Pro Contractors today.