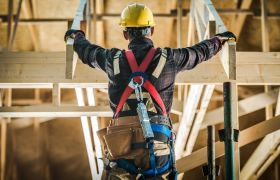 Homeowners in the Atlanta, Georgia, area who are interested in making improvements to their home or hiring a custom builder to construct a new home need to be cautious about who they hire for the job. Doing some research into a contractor is well worth the effort, as it can prevent unexpected—and costly—surprises. You're the one making the investment, and you should expect that your investment translates into the home you've always dreamed of owning.
At Randall Brothers, we've been working with reputable contractors, home improvement companies, and custom home building professionals for years and can, therefore, save you some effort. We started Randall Pros so that you can directly find the most trusted craftsmen in the area, sparing you the risks of shoddy workmanship that can blow your budget and leave you disappointed with your home.
With Randall Pros, you can find contractor profile pages where you can learn of their specialties, see images of their work, and read customer testimonials so that you can make the most informed choice for building the home of your dreams. You'll also find a list of questions that you should ask before hiring a company to ensure it's the best choice for your project.
Rest assured that the contractors listed at Randall Pros are:
Fully licensed (where applicable) and insured as required by law
Highly experienced with at least one year in business in Georgia
Reputable with an established record of outstanding customer service
Take the worry out of your custom home building or renovation project by choosing the right contractor, which you'll find already vetted at Randall Pros.
Need an installer? Be sure to check out Randall Pro Contractors today.