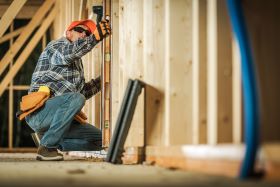 Are you nervous about hiring a home improvement professional? It's completely understandable to feel overwhelmed by this process. That's because, unfortunately, there are many local contractors in the Marietta area who are simply out to make a quick buck off their customers with no regard for quality or craftsmanship.
Fortunately, you have a partner who can help you find a contractor who truly has your best interest at heart. Randall Brothers has assembled professional contractors we trust, known as Randall Pros and are the best and most reliable local contractors you will find.
We have worked hard to offer you the most experienced local contractors that we can stand behind. Our listings include professionals who specialize in a variety of aspects of home improvement, including; general contractors, custom home builders, remodelers, painting/siding contractors and more.
When you choose from our list of local contractors in Marietta, GA, you can be sure that the company you hire:
Has been in business for over a year within the state of Georgia
Is licensed (where applicable) and insured, giving you peace of mind
Is highly rated by other consumers in the Marietta area
Will conduct itself in a professional manner
Make you feel like the valued customer you are
If you want to feel completely confident in who you are hiring for the job, click the link below and browse our list of local contractors in the Marietta area.
Need an installer? Be sure to check out Randall Pro Contractors today.