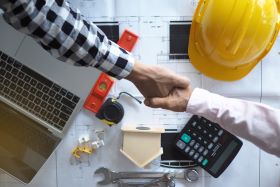 When Atlanta homeowners undertake a home addition or remodel, the easy part is envisioning how it will end. You probably already have an idea of exactly what you want the end product to look like and how you'll feel in your new space. Getting started on the project is often the hardest part, especially if you, like many homeowners, don't personally know any building professionals or contractors.
At Randall Brothers, we've been working for years to supply local Atlanta-area contractors with the best building supplies. In that time, we realized that one of the hardest parts of the job for local contractors was getting their name out to prospective customers.
That's why we created Randall Pros. It's an online listing that homeowners can use to find some of the best local contractors, remodelers, and custom home builders serving Atlanta, GA. Now finding the perfect contractor is as simple as browsing their Randall Pros page.
On each Randall Pros profile page you can find a plethora of information about each contractor or company, including:
Photo galleries of past work
Breakdowns of each contractor's specialization
Customer testimonials
Plus, you can rest easy since we ensure that each Randall Pro has done at least one year of business within Georgia. You can also be sure that each local contractor on Randall Pros is using the best possible materials, supplied by us at Randall Brothers.
To find out more or to chat with a local contractor, visit the Randall Pros site today.
Need an installer? Be sure to check out Randall Pro Contractors today.