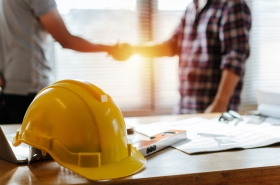 If you're a homeowner in Atlanta, GA, who's about to undertake a home improvement project, it can be difficult trying to figure out how to hire a contractor. There are many factors to consider before trusting somebody to work on your largest investment: your home.
That's where Randall Brothers comes in. For years, we've been supplying Atlanta, GA, contractors with premium construction supplies. Backed by our expertise in building materials, we started Randall Pros as a way to display the talents of local contractors and connect them with homeowners who need expert help.
On Randall Pros, you can check out profile pages of home improvement companies and find a wealth of information on each one, such as pictures of previous jobs they've completed and the area that they specialize in. There are even testimonials from previous clients so you can get a better idea of what it's like to work with each contractor or company listed on Randall Pros.
With Randall Pros, we want to empower homeowners to know how to hire a contractor for their home improvement projects. On our website, we've even included a section on questions homeowners should ask contractors before hiring them. And, to be sure that our contractors are up to our qualifications, each Randall Pro that we list must have the following:
At least one year in business in Georgia (although most have more)
Applicable licenses and insurance (where required)
A proven track record of customer service and workmanship
If you're worried that you don't know how to hire or find a good contractor for your home in Atlanta, GA, turn to the contractors and professionals listed on Randall Pros and get started on your next journey.
Need an installer? Be sure to check out Randall Pro Contractors today.