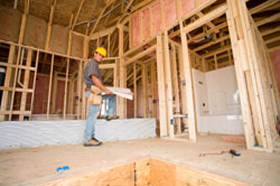 If you're trying to remodel, renovate, or add a custom addition to your home in Atlanta, GA, it can be difficult trying to figure out how to find a good contractor to complete the project. This is especially true if you're a homeowner with no connection to the home improvement sector or if you don't know any contractors personally. After all, when it comes to renovations on your biggest investment — your home — you want to know that the person or company you hire is going to be trustworthy and competent.
At Randall Brothers, we realized that we could help with this common problem. We've been supplying contractors, remodelers, and custom home builders in the Atlanta, GA, area for years with the best building materials and realized we could help connect these contractors with homeowners. That's why we started Randall Pros — to connect the professionals we supply with homeowners who need their services.
On our Randall Pros' webpages, you can find almost everything you would want to know about the contractors or companies in our directory. There are summaries of the kind of work they specialize in, as well as numerous photos of previous projects. You can even find detailed customer testimonials.
In order to qualify as a Randall Pro, there are a few requirements. Each contractor, remodeler, or custom homebuilder must:
Have been in business at least one year in the state of Georgia
Be fully licensed (where applicable) and insured as required by law
Have great customer service and professional standards
With Randall Pros, you can stop wondering how to find or hire a good contractor in Atlanta, GA. After reviewing their detailed profile pages, you can be sure that whoever you hire for your project will be a perfect fit. To find out more or to check out any of the Randall Pros' contractors, click the link below to get started.
Need an installer? Be sure to check out Randall Pro Contractors today.