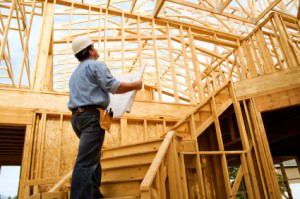 You've made the decision to purchase a newly constructed home. Now it's only a matter of finding the right builder to meet your needs. Considering how vast the metro Atlanta, Georgia, area is, that may be easier said than done. Thankfully, those at Randall Brothers can make your life easier.
Over our long tenure of working with homebuilders in the area, we've gotten to know which deliver the most trustworthy service. To help you get answers to the questions you should ask, we created Randall Pros, where you'll find our recommendations for your new home. These contractors have impressed us with their skills and have an outstanding reputation in the housing industry.
Indeed, all of the homebuilders you'll find listed at Randall Pros are fully licensed (where applicable) and insured as required by law, have been in business in Georgia for at least a year, and have a proven track record of top-tier craftsmanship and customer service.
At Randall Pros, we've narrowed down your list, but you'll still need to ask the right questions of a homebuilder to ensure you pick the ideal one for your vision. Questions to consider include:
How many homes have you built?
Can you provide references?
Are you open to working with a designer?
How much custom work do you allow versus standard features?
How will you determine the final cost?
Do you include a warranty backing your work?
Even with the time you can save by taking advantage of Randall Pros, it still pays to learn as much as you can about potential builders for your home in the Atlanta, GA, area. When you're able to find the perfect match, it's time to get excited — your new home is on the horizon!
Need an installer? Be sure to check out Randall Pro Contractors today.