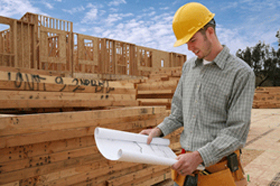 Many Atlanta, GA, homeowners have found themselves prepared to undertake their dream home remodel or addition, only to realize that they can't find the right contractor for the job. If you don't know anyone in the construction industry or haven't heard any word-of-mouth recommendations from friends or family, figuring out how to choose a contractor can be a daunting task.
At Randall Brothers, we aim to solve this problem. For years, we've been working hand-in-hand with Atlanta contractors, custom home builders, and remodelers. We heard time and again from our customers and homeowners alike that bridging the gap between the two was difficult and time-consuming.
That's why we created Randall Pros. At Randall Pros, you can find contractor profile pages for Atlanta-area building professionals. These pages are full of relevant information for homeowners on the search for the perfect contractor. On each Randall Pros page you can find project images of recent and past projects to get an idea of each professional's work. You can also find customer testimonials to read what other customers have to say about each contractor or company you view. You can also find a breakdown from each company about what projects it specializes in and feels most comfortable undertaking.
To become a Randall Pro, each company or contractor must:
Have been in business for at least 1 year in the state of Georgia
Be fully licensed (where applicable) and insured
Have a history of professional conduct and good customer service practices
If you're tired of struggling to choose a contractor in Atlanta, GA, and want to avoid past mistakes, you should turn to Randall Pros. To find out more or to reach out to a contractor, visit Randall Pros today.
Need an installer? Be sure to check out Randall Pro Contractors today.