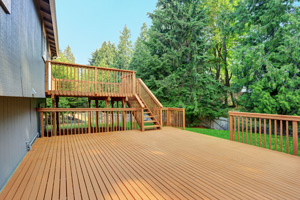 Homeowners in the Atlanta, Georgia, area who are making their dream backyard come true by having a new deck installed should take some time to find the right contractor for the job. A reputable deck builder offers peace of mind that your vision will be executed perfectly, and your new deck will be built to last. At Randall Pros, we can help with your search.
We were founded by Randall Brothers, the go-to supplier that local home improvement companies rely on for the finest products in the industry. We've come to learn who the best deck builders in the area are due to our long history of working with them, and we believe only the best contractor will do for your home. That's why we compiled a list of our recommendations for your project.
Rest assured that all the companies you find at Randall Pros are licensed (where applicable) and insured as required by law, have been in business for at least one year in the state of Georgia, and demonstrate grade-A craftsmanship and customer service on every job.
Though we can save you some time, you'll still need to narrow down your options. Here are some questions to consider asking a deck builder to determine if they're the right one for your project:
Do you offer custom designs, and if so, can I help design my new deck?
How many decking materials are available, and which will last the longest?
Do you stand behind your work with a guarantee or labor warranty?
Another thing to consider is if you are looking for an upper story deck, you'll want a contractor who is capable of doing that work and who can maybe add underdecking as a patio cover for the space beneath. At Randall Pros, we hope your new deck is everything you imagined it to be!
Need an installer? Be sure to check out Randall Pro Contractors today.