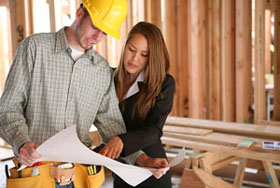 When remodeling your house, finding a reliable contractor can feel like a hassle. Wading through endless search results only to come up with more questions than answers, the whole process can, at times, seem futile.
But we have good news! There is a better way to find the right house remodeling contractor, and it's through Randall Brothers. Thanks to our vast knowledge of the industry in the Lawrenceville area, we have assembled a comprehensive list of the most reliable and highly rated contractors in the area and we call them Randall Pros.
We take our recommendations seriously and only endorse the best of the best. That means that when you choose a house remodeling contractor from our list, you can feel confident that they will follow through on their promises and deliver a final product that is truly extraordinary.
In order to receive an endorsement from us, house remodeling contractors must meet our stringent set of qualifications. When you choose a contractor from the Randall Pros listing, you can be sure that they:
Have an established positive reputation in the community
Have the knowledge and experience to get the job done right
Possess all the necessary licensing and insurance to perform the work you need them to do
Do yourself a favor and take all of the stress out of planning your house remodeling project by choosing a Randall Pros contractor you can truly rely on. Click the link below to get started with our contractor listings.
Need an installer? Be sure to check out Randall Pro Contractors today.