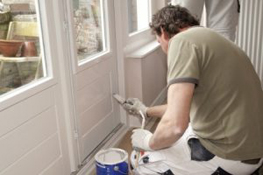 Evaluating a seemingly endless number of house remodeling companies in the Marietta area can easily become an overwhelming task. Moreover, without the proper industry knowledge, it is difficult to know if the company you are hiring is truly reliable.
In fact, many house remodeling companies in the area talk a big game, advertising low prices, quick turnaround, and great service, only to under deliver in every department. And, getting stuck with one of those companies can have disastrous results for your home, costing you even more in the long run when you have to repair or redo their shoddy work.
Fortunately, you have a reliable resource you can turn to in order to find a company that will truly follow through on their promises. Randall Brothers has created a directory of house remodeling companies called Randall Pros, all of which are local, have an excellent reputation in the community, are licensed (where applicable) and insured, and have the knowledge and experience to get the job done right.
Our directory consists of all types of house remodeling companies, such as:
General Contractors
Custom homebuilders
Remodelers
Deck Builders
Painting/Siding Contractors
And Specialty Contractors
No matter what type of project you have, you are sure to find the right company for the job in our directory. To get started, simply click the link below. We are confident that our list of home remodeling companies will yield the best possible results and lead to the successful completion of your project.
Need an installer? Be sure to check out Randall Pro Contractors today.