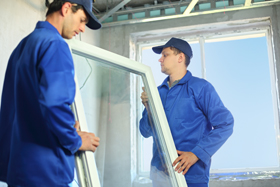 Searching through endless listings of Lawrenceville house remodeling companies most likely isn't the right way to find the best one for your home. Many companies are only out to make a quick buck off of you, advertising low prices, great craftsmanship, and quick turnaround, only to fail on all accounts.
The best possible thing you can do to ensure that your project is a complete success is to choose a company recommended by the experts at Randall Brothers. Our Randall Pros listings comprises the most reliable contractors in the Lawrenceville area, and they are conveniently organized so that you can quickly and easily find the right one for your home.
We take our endorsements very seriously and only recommend experienced house remodeling companies who have a reputation for stellar work. You can be sure that when you choose one of the contractors from our listing, they will be fully licensed and insured and possess plenty of industry experience.
Our list is categorically and alphabetically arranged so that you can quickly navigate to the contractor listing that is most relevant to your upcoming project. Our directory includes:
General Contractors
Custom homebuilders
Remodelers
Deck Builders
Painting/Siding Contractors
And Specialty Contractors
If you want to ensure that your next project is a success, and you want to make the process of searching for house remodeling companies a breeze, click the link below to browse our extensive listing. Randall Pros is happy to help you make the right call.
Need an installer? Be sure to check out Randall Pro Contractors today.