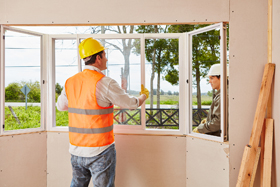 If you feel overwhelmed by the seemingly daunting task of searching through endless listings of home renovation contractors, you are not alone. This is an important decision that many Marietta, Georgia, homeowners often struggle with.
Fortunately, Randall Brothers has a solution. We have compiled a comprehensive listing of the best and most reliable contractors in the area and have conveniently organized them for you, making it easier than ever to find the right company for your project. We call them Randall Pros. Now you don't have to fall victim to those companies who advertise low prices and quick turnarounds but fail to deliver a quality end result. You can have the absolute best when you choose from Randall Pros endorsed contractors.
Our listing, which is alphabetically arranged for your convenience, consists solely of home renovation contractors that are licensed (where applicable) and insured and have been in business in the state of Georgia for at least one year. This gives you, the homeowner, confidence in their professionalism and market stability. Plus, they all have stellar reviews and great reputations for impeccable service.
Thanks to the wide variety of home renovation contractors in our directory, Randall Pros can help you find a suitable contractor for just about any home improvement project, including:
Siding installation
Window installation
Home addition
Deck building
Kitchen remodeling
Bathroom remodeling
And more
Don't succumb to the home renovation contractors in Marietta who are just out to make a quick buck off you. Choose the right one with Randall Pros. Click link below to get started with our directory.
Need an installer? Be sure to check out Randall Pro Contractors today.