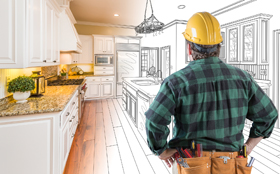 Your search for home remodeling companies in the Lawrenceville area ends here at Randall Pros. Instead of having to sift through hundreds of online search results, only to be left with more questions, you can browse our list of contractors and feel confident about who you are hiring.
Unfortunately, there are many fly-by-night contractors out there who just want to make a quick buck off of you. They may advertise low prices and fast turnaround but fail to deliver on both, or worse, leave you with a shoddy final product.
Save yourself the hassle and let Randall Pros guide you to the right contractor. The home remodeling companies in our directory all have ample industry experience and are licensed (where applicable), bonded, and insured to protect you, the homeowners.
No matter what your project might entail, you'll find what you need with Randall Pros. We even organized our list alphabetically and by service type, to make browsing even easier. It includes:
General Contractors
Custom homebuilders
Remodelers
Deck Builders
Painting/Siding Contractors
And Specialty Contractors
We have strict guidelines that determine which home remodeling companies actually make it to our list. Every company was hand selected so you can rest easy knowing they will get the job done right the first time.
To browse our listing of home remodeling companies serving the Lawrenceville area, simply click the link below and you will be redirected. We are confident that your next project will be a success when you trust Randall Pros.
Need an installer? Be sure to check out Randall Pro Contractors today.