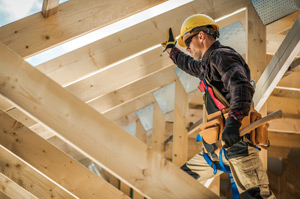 Do you have an upcoming renovation project planned but you are not sure who to hire to complete the job? This is a common problem for Marietta residents, as there are just so many reliable home improvement contractors to choose from.
Of course, you don't want to get shafted by some shady, fly-by-night company, but you also don't want to overpay for some big contractor who will just treat you like another number. Luckily, you can turn to the trusted home improvement experts at Randall Brothers to help you make the right call.
We have developed a project oriented gateway comprised of the best local and vetted home improvement contractors serving Marietta and nearby areas. This can give you the peace of mind of knowing that you are hiring a contractor that will follow through with the promises they make and leave you completely satisfied when the job is complete.
Our list is categorically and alphabetically organized so you can easily find the right type of contractor you are looking for. Options include:
General Contractors
Custom Homebuilders
Remodelers
Deck builders
Painting/Siding Contractors
Specialty Contractors
You can have complete confidence in each and every one of the home improvement contractors on our gateway. They have all been thoroughly vetted by Randall Brothers, and have extensive experience and a stellar reputation within the industry.
Click the link below to get started and browse our list of home improvement contractors serving the Marietta area, and you can feel 100 percent confident in your decision.
Need an installer? Be sure to check out Randall Pro Contractors today.