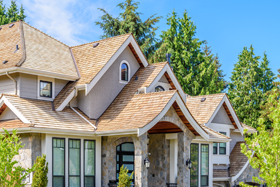 Finding the best general contractors in the Marietta, Georgia, area doesn't have to be a chore. Homeowners and businesses can now turn to the pros at Randall Brothers to find the perfect contractor for just about any renovation or construction project.
The experts at Randall Brothers have assembled a list of the most talented and well-respected general contractors in the area. Each one of these hand-selected companies has been in business in GA for at least a full year, is licensed and insured to work in the area – both for workman's comp and liability, and has the professionalism and industry experience you would expect from Randall Brothers.
Gone are the days of sorting through endless search results online and being shafted by fly-by-night contractors who are just out to make a quick buck. Now you can have full confidence in your decision when you hire one of the many reputable general contractors we have listed.
For your convenience, our listings can be sorted by the specific specialties of each company. That means that if you are looking for more than just a general contractor, you can easily find other renovation and construction professionals such as:
Painting contractors
Siding installers
Deck builders
Custom homebuilders
And more
To ensure that your next project is a success, turn to Randall Brothers to find the right company for you. Be sure to visit our Randall Pros site to find your next general contractor.
Need an installer? Be sure to check out Randall Pro Contractors today.