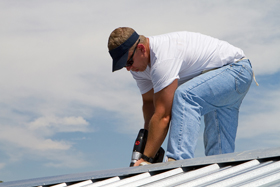 Are you tired of searching through endless search results of general contractors in the Lawrenceville area only to come up with more questions than answers? If so, you can rest easy knowing you have found the best possible resource in Randall Pros.
We have taken the time and done the legwork for you of finding the best general contractors serving the area, so you can refer to our list and find someone you feel completely confident in. That's because every company on our list has plenty of industry experience and is fully licensed and insured.
Plus, we make sure that every company on the Randall Pros list has a stellar reputation for excellence within the community. We take our recommendations very seriously and only choose the best of the best to put on our list, which is organized categorically and alphabetically for your convenience. All you have to do is browse the list and make contact with your company of choice. It's as simple as that!
In addition to some of the best general contractors in the Lawrenceville area, our comprehensive list also consists of:
Siding installation experts
Painters
Deck builders
Custom home building contractors
Specialty contractors
And more
If you want your next project to be a complete success, use Randall Pros to find your contractor of choice. Click the link below to start viewing the best general contractors who serve the Lawrenceville and surrounding areas.
Need an installer? Be sure to check out Randall Pro Contractors today.