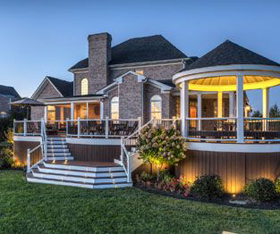 Are you trying to find a contractor in the Marietta, Georgia, area that you can count on for great products and exceptional service? Well, you've come to the right place. The professionals at Randall Brothers have put together a list of some of the best contractors in the area.
Our new Randall Pros listings make it easier than ever to find a suitable contractor for your home or business. Simply choose a company from our list, which is alphabetically and categorically organized for your convenience, and make contact with your contractor of choice to get your project started.
When you choose a contractor from our listing, you can be sure that they are of the highest caliber. That's because we hand select all the contractors we refer to ensure that they offer the quality and service you have come to expect from Randall Brothers. All of the professional contractors that are listed on our Randall Pros site have been in business in GA for at least a year, are fully licensed (where applicable) and are insured for liability and worker's comp, and have a great deal of industry experience.
Our Randall Pros site includes contractors from a variety of fields, including:
General contracting
Custom homebuilding
Remodeling
Deck building
Painting
Siding installation
Specialty contracting
To get started, click the link below to find your perfect contractor for your next project.
Need an installer? Be sure to check out Randall Pro Contractors today.