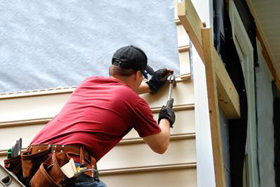 When it comes time to find a contractor to complete an upcoming project at your home, you may feel understandably overwhelmed. After all, choosing someone who will have a significant impact on the curb appeal and longevity of your home is not a decision that should be taken lightly.
Fortunately, homeowners in the Lawrenceville, GA area now have a reliable resource to find a contractor that can meet their needs and provide the high level of service that every customer deserves. Randall Pros is the partner you can count on to help you find just what you're looking for.
We have compiled a list of some of the best home improvement companies in the area, all of which must meet our strict set of criteria in order to be considered for our endorsement. We have truly compiled the best of the best with our listing.
All of the companies in our directory are held in high regard, thanks to their:
Stalwart professionalism
Superior service
Excellent product selection
Extensive industry experience
Licensed, and insured status
The peace of mind that you will feel when you choose one of our contractors is invaluable. Click the link below to browse our listing, which is both categorically organized and alphabetized for your convenience. We are sure you will find a contractor that's perfect for your home in the Lawrenceville, GA area.
Need an installer? Be sure to check out Randall Pro Contractors today.