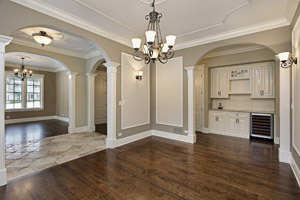 Are you having some interior work done in your home? If so, the topic of mouldings has likely come up in your design conversations. Mouldings are decorative elements, typically made of wood, mdf or pvc, that enhance the interior ambiance of any room. In some cases, mouldings also serve a function, such as protecting walls from furniture damage.
Mouldings are just one of numerous products that can be included with your interior remodel, and if the time is right to make over your home, you can find a trustworthy contractor right here at Randall Pros. Created by Randall Brothers, the preferred product supplier for home improvement companies in Atlanta, Georgia, we are a vital resource for homeowners who want to make a confident investment in their home.
Our recommended contractors can most certainly be trusted because they are all licensed (where applicable) and insured as required by law, operate with the highest integrity in the industry, and with the highest standards of craftsmanship and customer service.
After choosing your Randall Pros home remodeler for your vision, you can ask about mouldings during the design consultation. Here are some different types of mouldings to consider for your remodel:
Crown – installed where the walls meet the ceiling
Casing – surrounds doors and windows
Chair rail – protects wall from furniture damage
Handrail – for staircases
Baseboard – installed where the walls meet the floor
Wainscoting – Wooden panels used to line the walls of a room
At Randall Pros, we're honored to play a role in your interior remodel by helping you find the right contractor. Get started by reaching out to one of these reputable companies today and be sure to spread the word about Randall Pros to friends and family in the area.
Need an installer? Be sure to check out Randall Pro Contractors today.