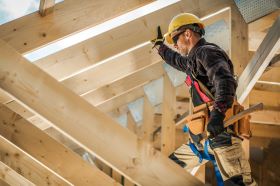 If you're a resident in Atlanta, GA, who needs help with a home remodel, room addition, upgrade, or customization, there's a website that can help you find the best local contractors in the area. You don't have to type "contractor near me" into a search engine and hope that you find something that works for your needs; you can turn to Randall Pros instead.
Randall Pros is a website dedicated to showcasing the best Atlanta, GA, area remodelers, custom home builders, and contractors near you. On Randall Pros, you can find individual profile pages of contractors and remodeling companies with extensive information about the projects they've worked on, so that you can have a better idea of who you might be hiring to work on your home.
We started Randall Pros as a way to highlight some of the amazing contractors and remodelers that we have come to serve over the years at Randall Brothers. We've come to know many of them and wanted a way to recommend them to homeowners who weren't sure where to begin with their home remodel.
Some of the information you can access on the Randall Pros website includes:
Specialization breakdown — On each Randall Pros profile site, you'll find a breakdown from the remodeler or contractor as to what kind of work they specialize in doing. You don't have to settle for a company that can do a little bit of everything. Instead, find someone who's perfect for your specific project.
Detailed job descriptions — We've made it easy to see what kind of work the Randall Pro specializes in. You'll often find image galleries with informative photos so there's no guesswork as to the quality of the Randall Pros work.
Customer testimonials — You can find reviews from customers like yourself throughout Georgia and the greater Atlanta, GA, area to get a better feel for each Randall Pro contractor.
Not only can you find more information from our website, but you can also trust that every contractor we call a Randall Pro has met the requirements we set forth — which covers everything from ensuring they are a legitimate GA business to whether they're licensed (as some contractors are required) and insured. The next time you feel the urge to search for "contractor near me," remember Randall Pros. To find out more information or to check out a contractor's site, check out Randall Pros today.
Need an installer? Be sure to check out Randall Pro Contractors today.