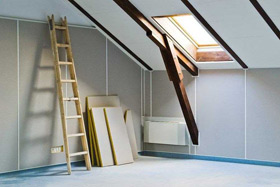 Homeowners in the Atlanta, Georgia, area who are looking to add a room to their home need to do some research before they decide who to hire for the job. After all, a room addition can be a big investment, both in terms of costs and the amount of work. Fortunately, Randall Brothers is here to help.
We've been supplying high-quality building supplies to contractors, home improvement companies, and custom home builders for years. In our long tenure, we've gotten to know a lot of skilled contractors who take great pride in their craftsmanship. In an effort to spare you some time and effort, we created Randall Pros — which is a comprehensive list of local trustworthy contractors who are more than qualified to handle your room addition.
The companies you'll find on Randall Pros are fully licensed (where applicable) and insured (as required by law), have been in business for at least one year in Georgia, and have displayed the highest standards of customer service. You'll also find their online profile pages where you can see images of their work, as well as testimonials from customers whom they've served in the past.
As you reflect on your options, here are some key questions you should consider:
What type of room do you need?
Where do you want to add the room?
What architectural features do you want included?
What amenities will the room need?
What is your budget?
Your responses to these questions will better inform your decision of who is the right contractor near me for the job. First, be sure to start with a search for the right contractor on Randall Pros. Second, be sure to let the contractor know your thoughts so that they can give you an honest answer about what is possible for your room addition.
Need an installer? Be sure to check out Randall Pro Contractors today.