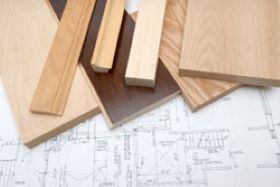 Hiring a contractor to work on your home in Atlanta, GA, can be a difficult task. When you have a vision about what you want your remodel, renovation, or addition to look like, you need to find someone who you can trust to do the work correctly, safely, and quickly. Before you reach out to ask for contractor estimates, you should do some research to find out which contractors have the experience and reliability you're looking for.
At Randall Brothers, we've taken the guesswork out of finding contractors in Atlanta, GA, by creating Randall Pros. Throughout our years in the building supply industry, we've come to know many Atlanta-area construction professionals we respect. We created Randall Pros in order to connect homeowners with these experts who can make their home renovation dreams a reality.
With Randall Pros, we've created a profile page for each individual contractor, remodeler, and custom home builder, where you can find a wealth of information to better help in your decision process. First and foremost, you can find photos of each contractor's completed work. You can also find out what kind of work each Randall Pro specializes in. You can even find customer testimonials. Before you ever ask a contractor for an estimate, you can search through our list of Randall Pros to make sure you'll be working with someone who's a great match for your project.
To become a Randall Pro, each contractor must meet certain requirements, giving you additional peace of mind in the qualifications of our contractors. Some of these requirements include:
Full insurance and applicable licensing (as required by law)
At least one year of operation in Georgia
Dedication to customer service and professionalism
Whenever you want a contractor estimate in Atlanta, GA, be sure to turn to Randall Pros. To find out more about our Randall Pro contractors, contact Randall Brothers today.
Need an installer? Be sure to check out Randall Pro Contractors today.