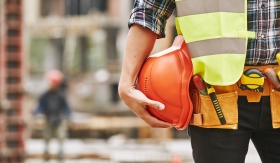 Whether you are trying to add moldings to a room, or adding a room addition, finding the right home improvement contractor in Atlanta, GA, can be overwhelming for the average homeowner. Unless you happen to know somebody in the construction industry, it can seem impossible to find reputable help for your home improvement aspirations. That's where Randall Brothers can assist you.
For years, we at Randall Brothers have been supplying contractors throughout Atlanta and Georgia with only the best building materials. Throughout this time, we've come to know quite a few contractors. That's part of the reason why we started Randall Pros — to connect the contractors we've come to respect with homeowners who need help finding someone trustworthy.
To become a Randall Pro, a home improvement contractor or company in the Atlanta, GA, area has to meet specific criteria. First, they must have been in business for at least one year in the state of Georgia, although most of our Randall Pros have been established for longer than that. Randall Pros must also be fully licensed and insured as required by law where applicable. Finally, all Randall Pros must have an established record of phenomenal customer service and workmanship and carry the proper insurance for your protection.
To better give you an idea of the kind of work each Randall Pro does, all of the profiles we provide for them have the following:
Information about each home improvement contractor or company's field of expertise
Extensive pictures of their recent projects
Testimonials and reviews from previous clients
If you need help finding a great home improvement contractor or company, you can turn to Randall Pros. No matter what your home improvement projects calls for, you can be sure to find the perfect Randall Pro for your Atlanta, GA, home.
Need an installer? Be sure to check out Randall Pro Contractors today.